VERNEUIL
Created by Alon & Betsy Kasha
A gem on the rue de Verneuil, Paris 7
One-bedroom gem on rue de Verneuil. The original wood beams in the walls highlight the stunning ceiling height, lending brightness, light, and warmth. These and other classical details, such as the restored parquet Versailles floor, belie an impeccable, thorough renovation, including air conditioning. It is on the first floor, overlooking a charming, well-maintained Parisian courtyard.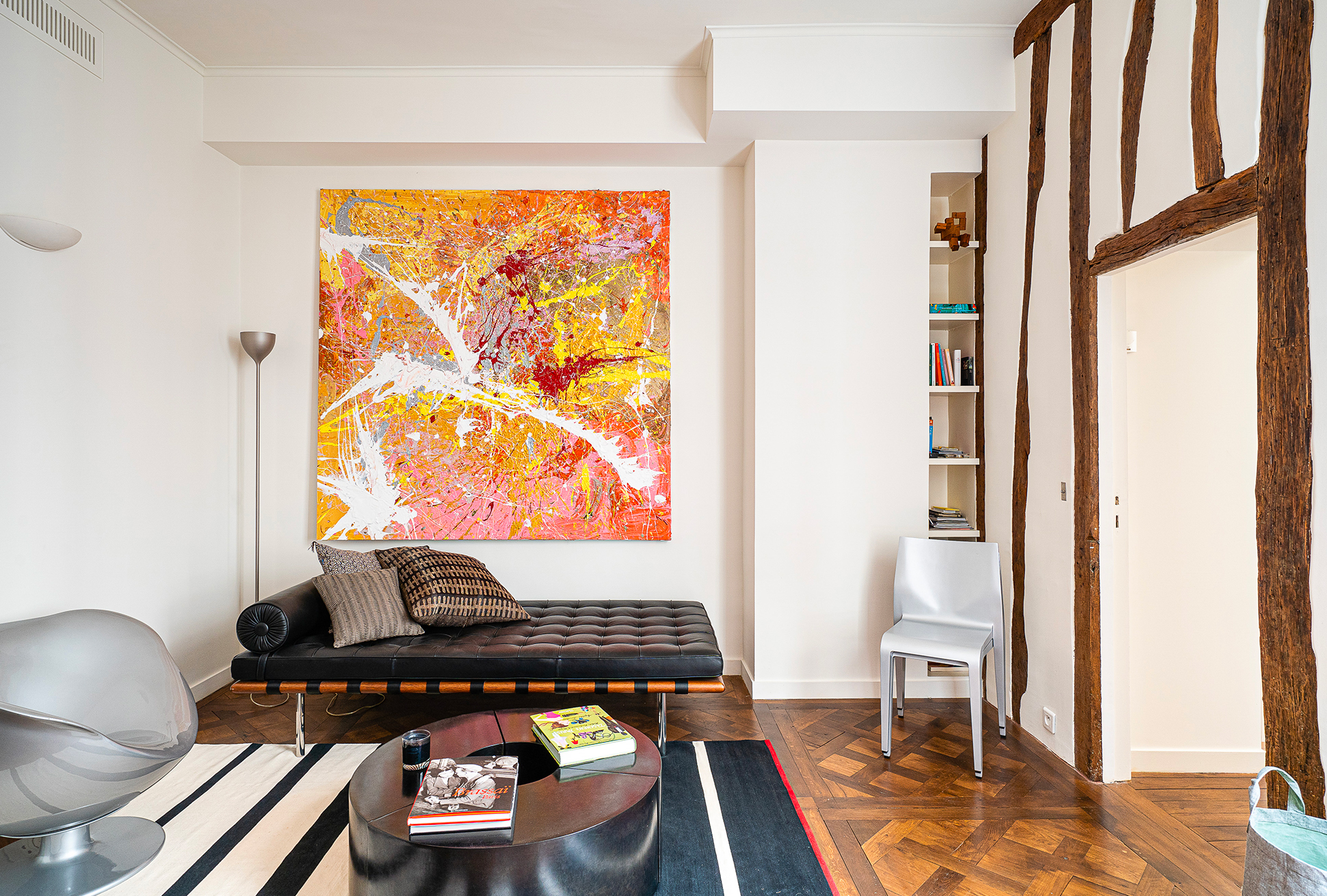 32.05

m²

loi Carrez, 32.25

m²

surface area
1st floor
2 rooms
1 bedroom
Electric heating
Carré des Antiquaires
Door Code
Cave
Building "Gardien"
Maintenance fees: 1 624 € yearly
Property tax: 231 € yearly
Price: 850 000

€
Agency fees to the charge of the seller
The average annual amount of the percentage share of the planed budget related to the current expenses is 1 624 €.
The property is subject to the co-ownership status that is made of 28 lots.
The condominium association is not subject to a distress legal procedure.