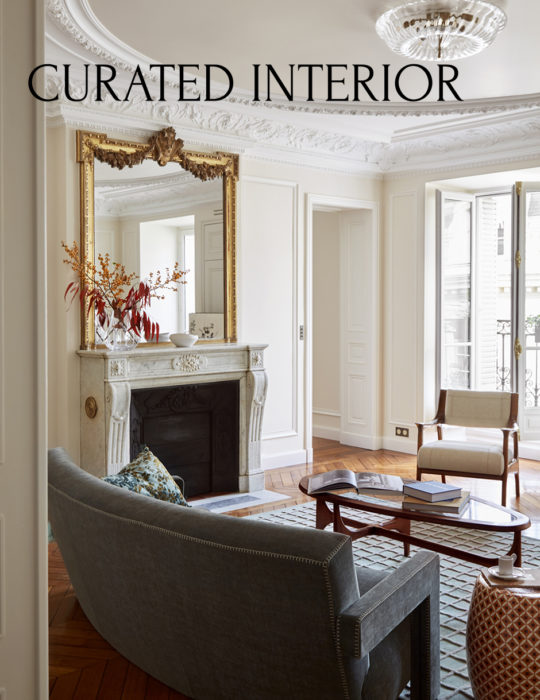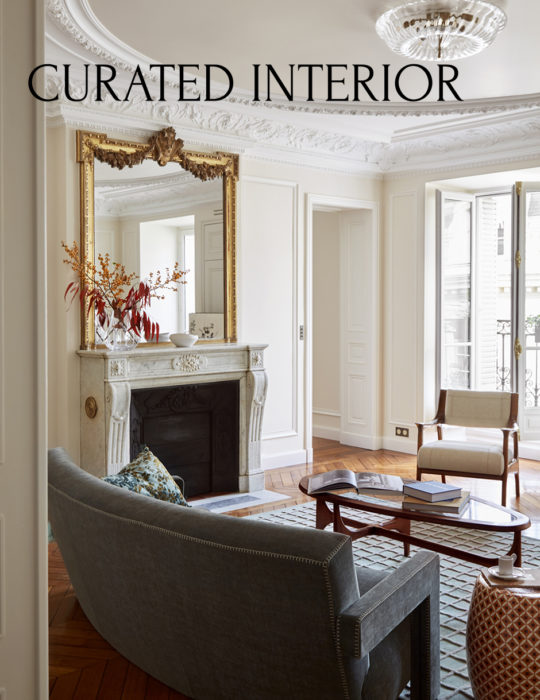 7 Best Paris Interior Designers
"If you are looking to renovate a Parisian apartment, then these are the best Paris interior designers you must consider for your home design project."
"Kasha is one of the most inspiring Parisian interior design agencies out there. In addition to working with clients, Kasha also maintains its own apartment renovation projects which you can buy upon completion. If you're in the market for a Parisian apartment that's ready to move into, be sure to look at Kasha's inventory as they're some of the best! The French-American real estate team can help you no matter what stage of the buying or design process you may be in."
Curated Interior, January 2023, USA
10 OF THE YEAR'S BEST LIVING ROOMS
This home in Paris

"This apartment is located in Paris' Left Back on Rue de Verneuil. Kasha Paris did a full renovation of the apartment which was completed in 2021, and then decorated in 2022. In the living room, paneled walls and crown molding are typical of Parisian style decor, and it's the decorative aspect that gives it real charm and earns it a spot on our list. Super chic and modern, yet at the same time, paying homage to the opulent architecture of the French capital in a tasteful way."
Livingetc, December 2022, USA
Wood floor types – designers on how to pick the right one for how you live
"Parquet wood flooring is still extremely popular. Popular in the seventeenth century, and often found in grand estates and the likes of Versailles, parquet is associated with luxury and opulence. It may have had its heyday centuries ago, but it's still a fashionable fixture in kitchens and living rooms, and is comprised of small blocks of solid timber, laid in a pattern, like this style from Kasha Paris."
Livingetc, August 2022, USA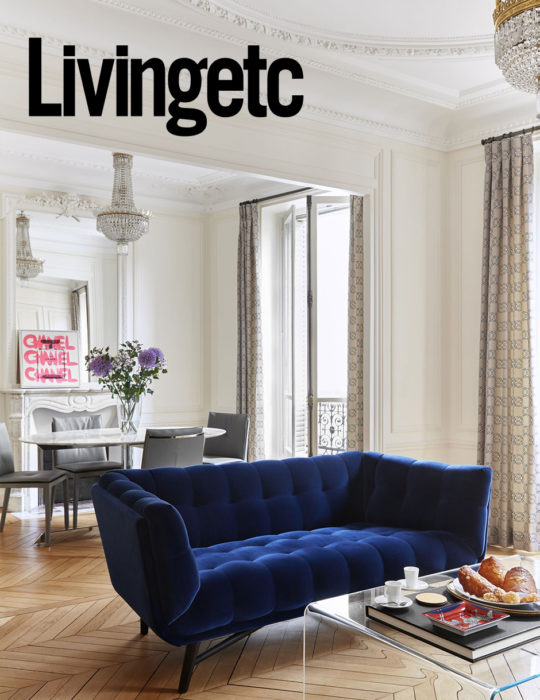 Parisian style decor – interior designers share the secrets of this coveted cosmopolitan aesthetic.
"Parisian style has a confident and free way of decorating that isn't restrained by the past but rather celebrates the past by bringing it into the future."
"The ideal Paris apartment melds iconic character and elegance with practical luxury, making one feel transported, yet completely at home."
Livingetc, May 2022, USA